CD Sticker Printing Company
for Perfect Colors,
ULTRA HD PRINTS
CD Sticker Printing in chennai
CD Sticker Printing Chennai: It has always been said that "you cannot judge a book by its cover", or in this case a CD. The truth is that despite this saying, it is shown that, in general, buyers increasingly look more at the covers of books, on the front pages of newspapers or on the image design covers of CDs at the time of choosing them. In ultra HD prints we do excellent finishing for cd and dvd stickers or label. You can just strip and glue or peel and paste on the CD/DVD .
A graphic sign applied in the form of a cd sticker, tag on a product or any other product of production, indicating the manufacturer's trademark, name, production date, expiration date. We produce 2 types of labels: self-adhesive and non-adhesive. They, in turn, are divided into one, two, three-color and full-color. Offset varnish can be used as additional protection and a half-gloss effect.
After conquering the music industry and the film industry, the CDs have also taken root in numerous companies and institutions that use them to digitally present their products, distribute instruction manuals or publicize their company through audiovisual media. Advertising on CD enters through the eyes and ears and if it is accompanied by an elegant cover, it doubles its effect.
Ultra Hd prints offers best CD/DVD sticker printing in chennai at affordable price to the customers. We design CD sticker & printing in chennai based on customer customization and requirement with the help of our professionally trained graphic designers.

Some advocate the double sticker, others defend the simple one. But with CD sticker printing chennai, both sides will be satisfied. Because we print the covers of your multimedia products as you prefer them: in a single sheet of two pages or in a double sheet of four, always on two sides and always in four-color.
Surely many of us have ever looked at some work of an artist because its cover or the cover of his CD has caught our attention, regardless of whether we know the product goes. But why is the cover (cover, cover) of a work so important? Basically you could say that it is because it offers us an advance of what the artist has built inside, of what the theme or style of his music is. It can be understood as the cover letter of the singer if it is a music CD.
It is the mirror of his soul, the reflection of what he wants to convey with the songs he has composed for that work, of the feelings he wants to get when you hear that song. In this way, it helps us build a context in which to place ourselves.
It is a fact that whenever we are in the music section of a store, we will see all kinds of music exposed with covers and covers of all kinds. Unless we are going to look for a specific work by an artist; our view is going to go to the most striking cover, with better design, and more finally with our aesthetic taste. Although in many cases you do not have to identify with our tastes, just surprise us and there is a great job by a team of creatives behind that cover.
What are the keys to a good cover?
According to some experts, a CD is a product that must be wrapped and well presented, which is why the aspect is so important, since it has to fulfil several objectives: to attract the attention of a potential buyer or listener, to get him to look at it, to achieve Buy it.
In short, you have to make the song or the whole album like it before listening to it.
Let's look at a few trends in design or packaging in which many products and CDs are being inspired and are widely used in CD sticker printing.
Geometric Patterns
Geometric shapes are in fashion that's a fact. In most cases for only one reason: stand out from other products and turn the brand into something really original for the consumer.
Illustrations
Illustrations which seem like have been made by hand. Authenticity and brand quality are highly valued. Users no longer want products that are mass produced (even if they really are).
Abstract Art
Packaging and product designers will do everything possible to capture the attention of consumers: giant fonts, neon colours, even extreme minimalism.
This type of design usually likes but also many brands will tend towards more elegant and art-oriented designs.
CD Sticker Printing Company
CD/DVD sticker printing is the final step
The following techniques in the printing industry of discs, with the help of which printing is carried out:
Inkjet Printing Of Discs – is the cheapest method suitable for those who do not need large print runs.
Silk-Screen Printing – the method is suitable for those who need from 300 to one thousand pieces.
Offset Method – printing on DVD and CD disks in this way is used in large factories with an automated conveyor.
CD/DVD sticker Printing Company
CD Sticker Printing Chennai
We do best quality CD sticker printing chennai and DVD sticker printing in chennai at affordable price with on time delivery. we also do other printing services like flyer printing, envelope printing, booklet printing, brochure printing etc.. For excelent quality print at high resolution feel free to contact Ultra HD prints chennai in 9092833701. We also do the website design service in chennai.
LETTERHEAD PRINTING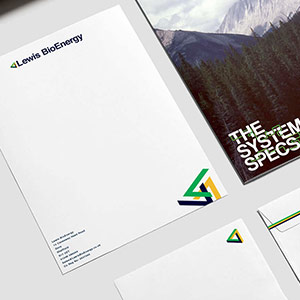 Premium Design Service available to create professional corporate identity design, flyer & book design, brochure design & much more.
BUSINESS CARD PRINTING
Premium Design Service available to create professional corporate identity design, flyer & book design, brochure design & much more.
FLYER PRINTING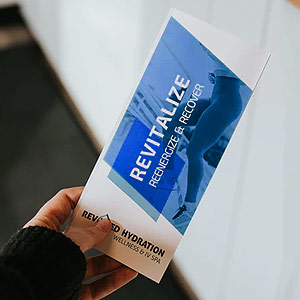 Premium Design Service available to create professional corporate identity design, flyer & book design, brochure design & much more.
Summary
Service Type
Provider Name
Ultra HD Prints
,
182, Sadasivam nagar, madipakkam
,
Chennai
,
Tamil Nadu
-
600091
,
Telephone No.+919092833701
Area
Description
Ultra HD Prints provide CD Sticker printing service in chennai and all over india. For DVD Sticker printing service, kindly call us: +91 9092833701