Water Bottle Printing in Chennai
Water Bottle Printing,
ULTRA HD PRINTS
Water Bottle  Printing Service
Water Bottle Printing your own photo, name, or logo printed water bottles and sippers, you can make a statement. These bottles can be used during workouts, given as gifts, or distributed at exhibitions and conferences to increase the impact of your message. Give these personalized bottles to your clients and employees as gifts with your logo and message printed on them. Depending on your budget, Deluxe has a selection of bottles that can be used for any occasion.

Drinks stay hot in insulated water bottles during the winter, while drinks stay cool at the beach. The pop-up cover on the bottle prevents dripping and leaking.
Reusable water bottles encourage people to drink more water throughout the day while also reducing plastic waste. Hand craft choice makes them incredible for remembering significant events or advancing your organization, gathering, or cause. Send us the design, and our designers will make a digital mockup so you can see it before production starts. You can even save it to share with a friend, family member, or coworker later. Your wraparound photograph jugs will be sent in unblemished condition, prepared to utilize or part with.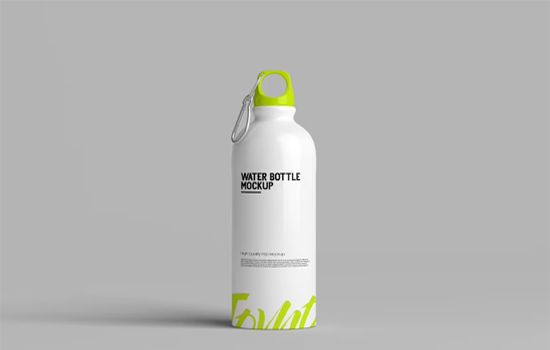 Make a statement with your own water bottle that has your photo, name, or logo printed on it. Water bottles are a must-have for any gym bag because they keep drinks fresh for a long time. These bottles are good for the environment and will soon take the place of plastic bottles. Photos, logos, brand names, quotes, and other personalization options are available for water bottles. Bottles are becoming increasingly popular among professionals, athletes, and children due to their style, strength, and portability.
We have a huge selection of personalized bottles that are suitable for a wide range of applications and budgets for smart promotional items. Peruse our assortment for your next promoting effort, career expo show, organizing occasion or group movement, establish enduring connections with your ideal interest group . We provide a carefully selected selection of promotional drink ware items, including sports water bottles, hard and soft plastic water bottles, stainless steel and aluminum water bottles, and custom tumbler mugs. In order to give you the best deals for your campaigns, we will match the prices of non-exclusive products sold by competitors.
For water bottle design & printing: +91 9092833701