Lanyard Printing in Chennai
ID Card Rope Printing,
ULTRA HD PRINTS
Lanyard Printing Service
Lanyard Printing Chennai: ID cards are carried around the neck in lanyards. It conveys a sense of unity and professionalism to your employees. Employees can also make a good first impression with custom-printed lanyards.
We print on material of high quality at Computer Park – Print it. The usual thickness is between 14 to 20 millimeters in width. We have a rust-free, longer-lasting fish hook.
Badge holders worn around the neck that are simple to use are lanyards. Our lanyards have a rust-free fish hook and are made of high-quality materials. The lanyard typically measures 36 inches in length.
Your company's stationery and office supplies all include lanyard design and printing. It establishes the organization's reputation and credibility as an ID card holder. A plain lanyard is definitely useful, but a printed and personalized one is sure to draw attention and make a lasting impression. If you want to give your business the right amount of exposure, order satin lanyards online that are appealing and relevant to your brand. Wearing a branded lanyard will help your employees gain a better understanding of your brand when they attend trade shows and conferences. You won't have to worry about loose threads coming off the lanyard or the keychain falling off because our lanyards are of the highest quality.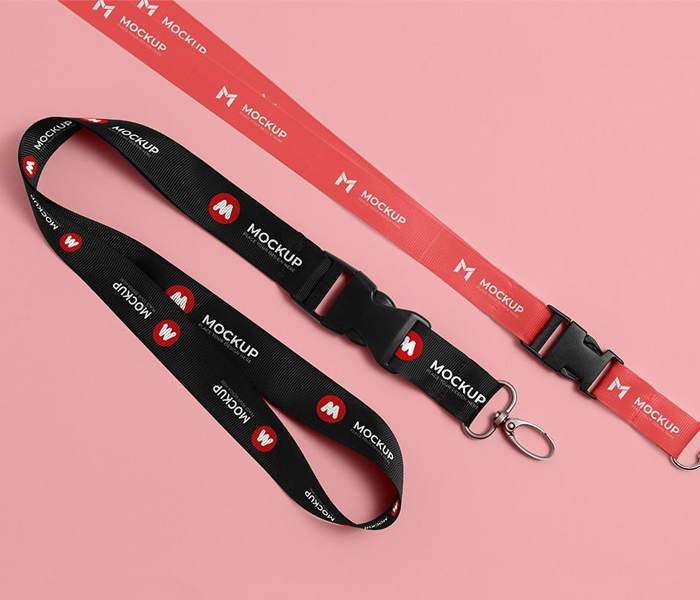 Designs for custom lanyard printing:
Typically, lanyards are custom printed with the company's name or logo for increased brand visibility. It is now simple and stress-free to personalized lanyards printing for your business. You have the option of having the lanyard professionally personalized by our graphic design team, or uploading your own design. Additionally, make use of our online price calculator to keep a realistic record of your expenditures. Our custom lanyards have a high level of lanyard design for a low price.
Order by lanyard printing thickness:
12mm, 16mm, and 20mm
Order by lanyard clip:
Specifications for the Loop Clip, Swivel Hook, and Key Clip
(Dog Hook and Fish Hook)
Best Lanyard Printing Service
Choose the width of the lanyard. We can print in any color;
All you have to do is send us your design, and it will be repeated on the lanyard.
The minimum order quantity for the lanyard is 25.
The satin finish on lanyards takes 4-5 business days.
Kindly Call or Whatsapp us for ID Card Rope Printing / Lanyard Printing : +91 90928 33701 / 90928 33709