Brochure Design in Chennai
for Perfect Colors,
ULTRA HD PRINTS
Certificate Design in Chennai
Ultra HD Prints is a professional certificate design and printing company located in chennai, Tamilnadu.
A Certificate program commonly demonstrates participation or finishing of a course or series of courses with a particular concentration. They are available to novices and experienced experts the same. Any gathering can offer certification programs, and the outcome exhibits information on happy toward the finish of a particular timeframe
Professional Certificate Design Services
We will design a best Professional Certificate or any kind of certificate for you. Offering out grants is an incredible method for regarding individuals who have a champion ability or gotten extraordinary things done.
If you want to design certificates that to successfully recognize individuals who merit acknowledgment compassionately don't track down different spots.
Design & Printing Company
We do the certificate design for business, corporates, training, sports, affiliates, sellers, advertising offices and social activates.
High quality certificate design and printing
Adaptable wrapping/enveloping arrangements and capacity to integrate non-printed things into certificate packs
Solid connections and combination with leading india and International postal suppliers and couriers
Some of Certificate Design Referance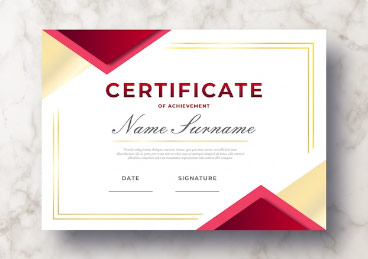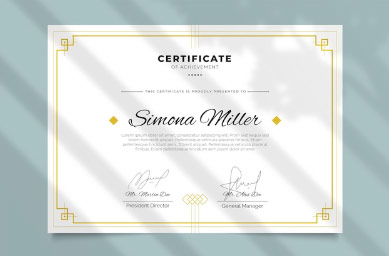 Certificate Design & Printing Company in Chennai
Certificate Design Sizes & Print Spec
Certificate Sizes: A3, A4 and A5
Certificate Printing Materials: 250Gsm to 350Gsm Matt and Art Boards, Texture board and Recycle boards.
Printing Method: Digital Printing and Offset Printing
For Certificate design and printing services, kindly call or whatsapp us: +91 9092833701 / 9092833709