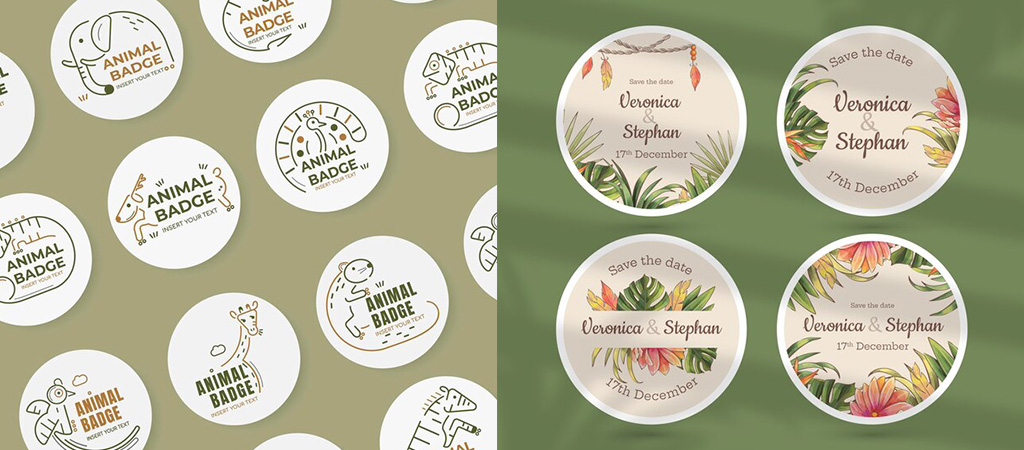 Introduction: In today's competitive business landscape, it is crucial to make a lasting impression on your target audience. One effective way to achieve this is through eye-catching and high-quality stickers. Ultra HD Prints, a leading printing company in Chennai, offers a wide range of printing services, including round sticker printing. Whether you need stickers for branding, promotional purposes, or artistic expression, Ultra HD Prints has got you covered. In this blog post, we will explore the various sticker printing options they offer, such as art sticker printing, mirror coated sticker printing, laminated stickers, synthetic stickers, and custom Round shape stickers.
1. Round Sticker Printing: A Versatile Solution Round stickers are a popular choice for businesses and individuals alike due to their versatility. Whether you want to create product labels, logo stickers, or event promotions, round stickers offer a visually appealing and professional look. Ultra HD Prints specializes in round sticker printing, ensuring vibrant colors, sharp details, and excellent adhesive quality.
2. Art Sticker Printing: Unleash Your Creativity If you are an artist or a creative professional, art sticker printing is an excellent way to showcase your work. Ultra HD Prints understands the importance of preserving the integrity of your artwork. With their advanced printing technology, they can reproduce intricate details, vibrant colors, and textures, allowing your art stickers to truly stand out.
3. Mirror Coated Sticker Printing: Shine Brightly For a touch of elegance and sophistication, mirror coated sticker printing is an ideal choice. Ultra HD Prints offers mirror coated stickers that provide a glossy and reflective surface, adding a luxurious feel to your branding materials or special event promotions. These stickers are not only visually appealing but also highly durable, ensuring they withstand various environmental conditions.
4. Laminated Stickers: Long-lasting and Resilient To ensure your stickers remain intact and vibrant for an extended period, Ultra HD Prints offers laminated stickers. Lamination adds a protective layer to your stickers, making them resistant to scratches, fading, and water damage. This feature is particularly beneficial for outdoor applications, where stickers are exposed to harsh weather conditions.
5. Synthetic Stickers: Durability Meets Versatility Ultra HD Prints understands that different applications require different sticker materials. They offer synthetic stickers that are tear-resistant, waterproof, and UV-resistant. These stickers are perfect for outdoor signage, product labels, or any other application that demands durability and longevity.
6. Custom Shape Stickers: Unleash Your Brand's Creativity To truly make your brand stand out, Ultra HD Prints provides custom shape stickers. Whether you want your stickers in the shape of your logo, a unique design, or any specific shape, their cutting-edge technology enables precise and intricate cutting. Custom shape stickers give your brand a distinctive edge, ensuring your message is memorable and impactful.
Conclusion: Ultra HD Prints is your go-to printing partner in Chennai for all your round sticker printing needs. With their expertise in art sticker printing, mirror coated sticker printing, laminated stickers, synthetic stickers, and custom shape stickers, they provide a comprehensive range of options to elevate your brand and make a lasting impression. Contact Ultra HD Prints today and bring your sticker ideas to life!